Sep 30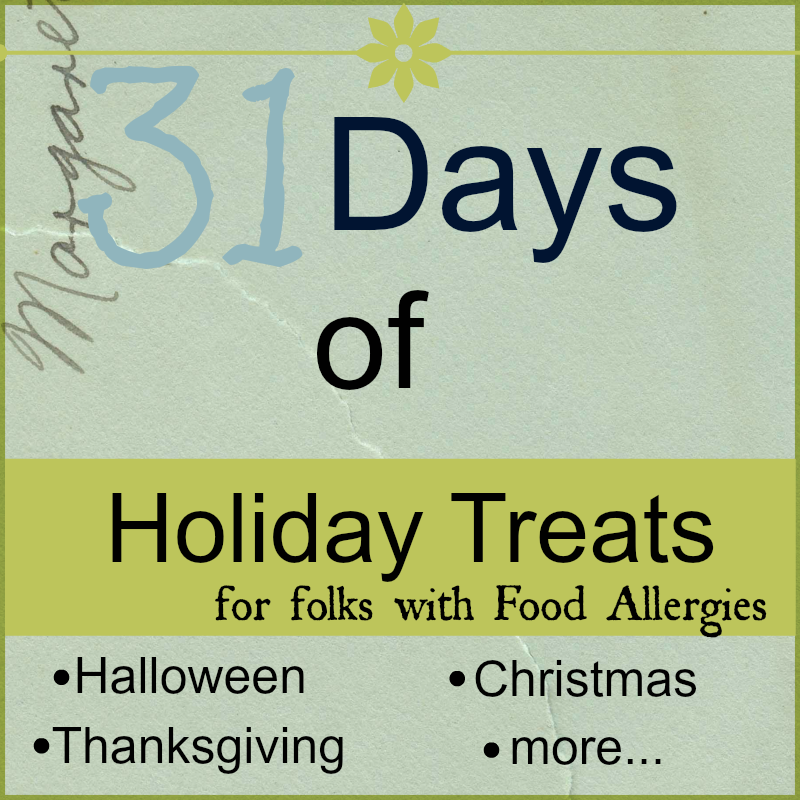 The Holiday season is always so difficult for us and especially our little ones with food allergies.  There are so many holiday parties, trick or treat events, Fall festivals and the like that they always want to participate in.  We always try to attend them, but it can get tricky when food allergies are involved – especially if the allergy is severe.  There are several things you can do to make a Holiday event safe for food allergy sufferers.
One of the best parts of Holiday fun involves enjoying edible treats with loved ones and friends.  That's why I want to take the month of October to share a few treats with you that you can make for your holiday events so that you, your children, or other family member with food allergies can enjoy the fun knowing that they can have something yummy to enjoy.  Starting tomorrow, October 1st, I will be sharing a treat each day for 31 days.  I'll share my own recipes as well as recipes from others.  Hopefully you'll come back daily to see what we have to share.
This Post is linked up at The Nester's 31 Days Writing Challenge.

Read More