There isn't much that beats the comfort of my grandmother's cornbread dressing for Thanksgiving and Christmas.  I have a Dairy free and Egg Free Cornbread dressing recipe that we have used for the past couple of years and it is sooo delicious!  You can see it here.
If you want to spice things up a little bit you will love this alternate version.  It can also be made Gluten Free!
NOTE:  PLEASE read the ingredient information for your own family's allergens before making any of this to make sure it is safe.
First you will need to make the cornbread.  There is a great recipe here from Minimalist Baker that you can adapt to fit your needs.  Make the following adaptations to fit it to this recipe: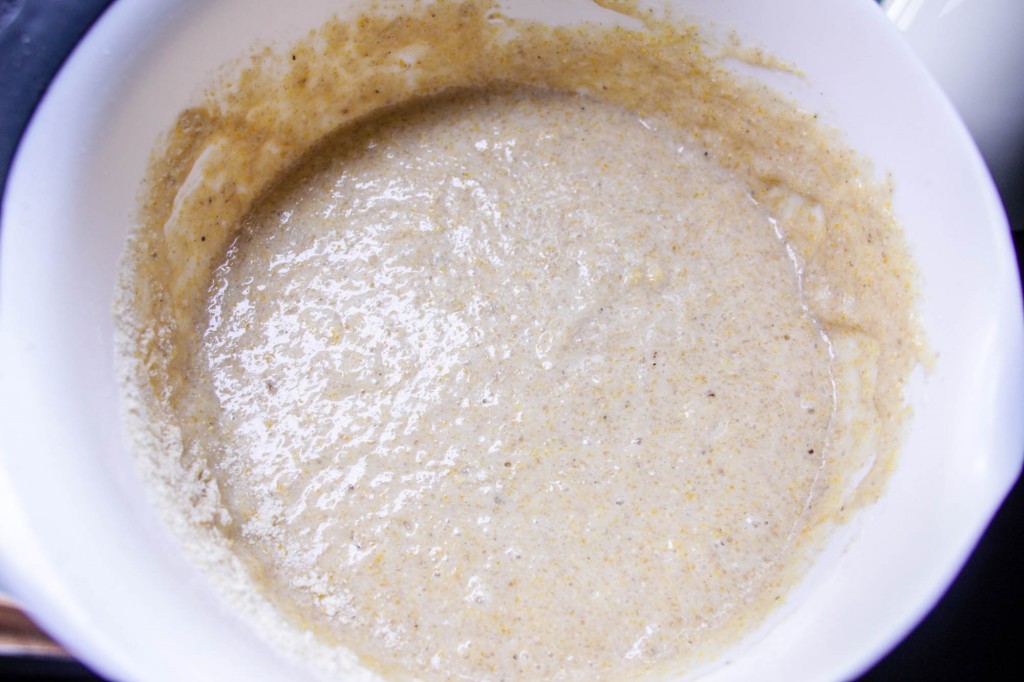 Use Gluten Free Cornbread mix to make it gluten free. Use it in place of the flour and cornmeal.  (Note:  Bob's Red Mill is not nut free!!)
Multiply the ingredient amounts x 6 to make enough for the dressing.
Substitute the Almond milk for unsweetened coconut milk or soy milk if you are nut free like us.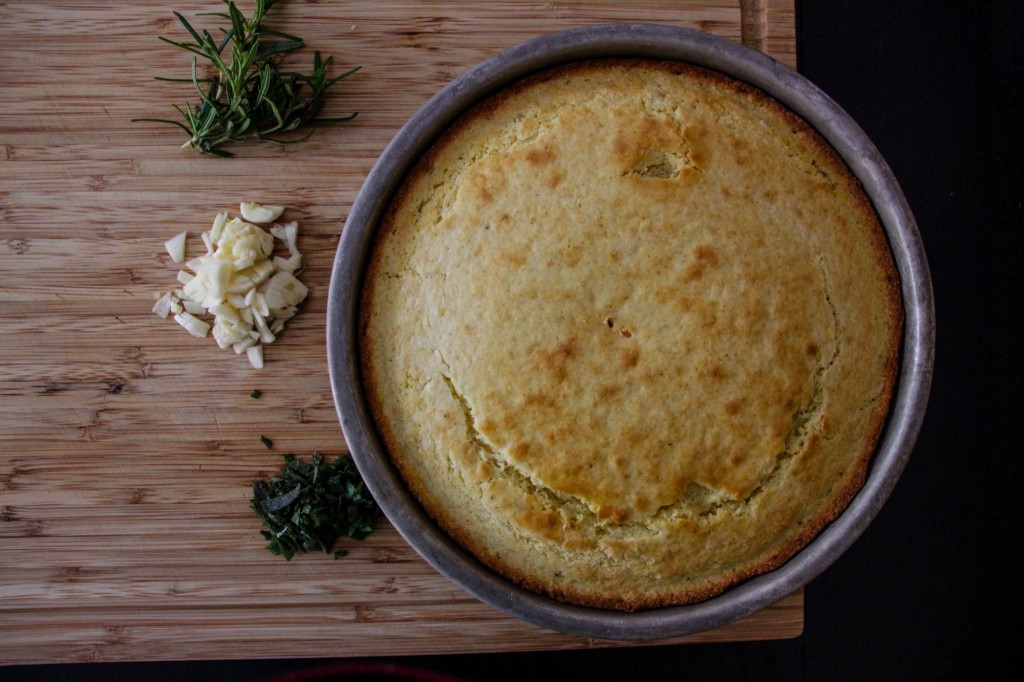 Once you have your cornbread baked do the following.  Chop up all your veggies and have them ready to dump in.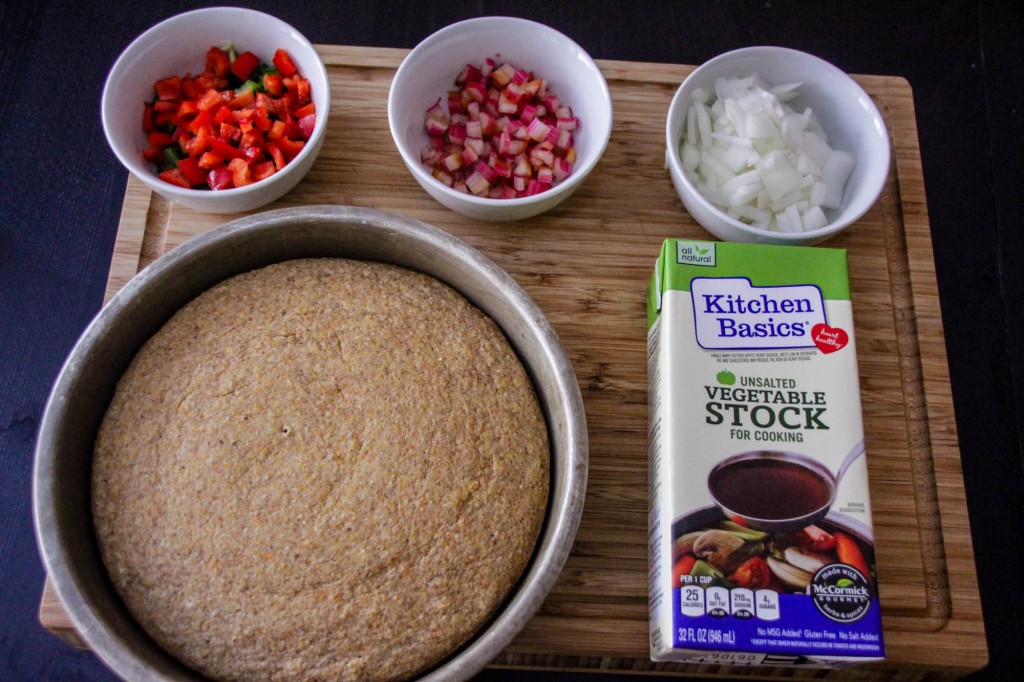 Next up you want to crumble your cornbread up into a bowl, then add your seasonings and veggies.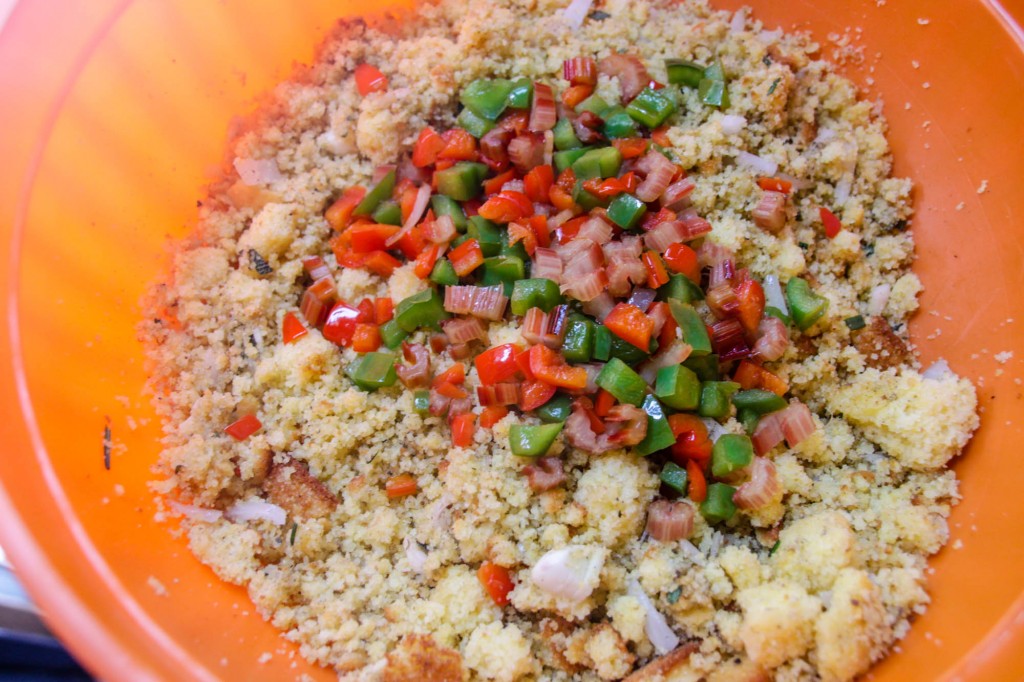 Stir it all together really well.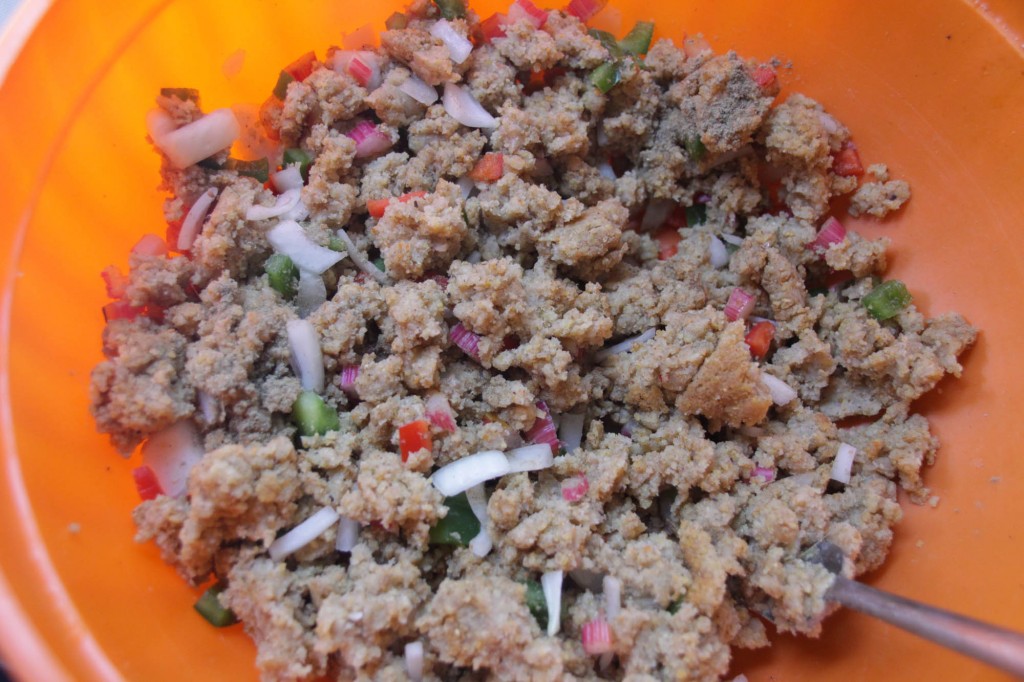 Add in the Olive oil and vegetable stock.  Mix well.  Pour into a Casserole dish and bake for 45 minutes at 350 degrees.  Garnish with Sage Leaves and Enjoy!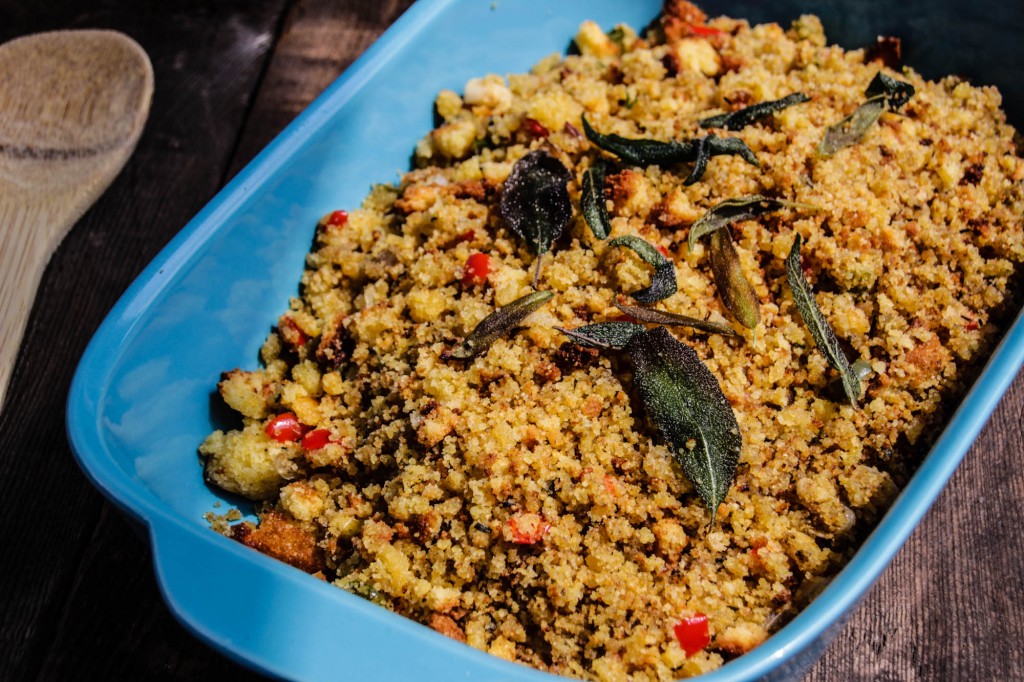 Vegan Spice Gluten Free Cornbread Dressing
This vegan spice gluten free cornbread dressing puts a delicious twist on an old classic.
Ingredients
5 cups of vegan cornbread
1/2 cup sweet Vidalia onion, diced
1/4 cup red bell pepper, diced
1/4 cup green bell pepper, diced
1/4 cup Swiss chard stalk, diced
3 cloves of garlic, diced
1 1/2 tablespoons of Old Bay seasoning
2 tablespoons ground sage
1 teaspoon of fresh cracked black pepper
3/4 teaspoons of course sea salt
3 tablespoons of olive oil
1 1/2 cup vegetable stock
Kosher salt, to taste
6-8 Fresh Sage Leaves. garnish
Instructions
Preheat oven to 350 degrees
In a large casserole dish spread crumbled vegan cornbread evenly.
Season crumbled cornbread with sage, Old Bay, fresh cracked black pepper and Kosher salt to taste.
Add onions, red and green bell pepper, Swiss chard stalks and garlic
Drizzle with olive oil and vegetable stock, mix well.
Bake in the oven for 45 minutes.
Serve.