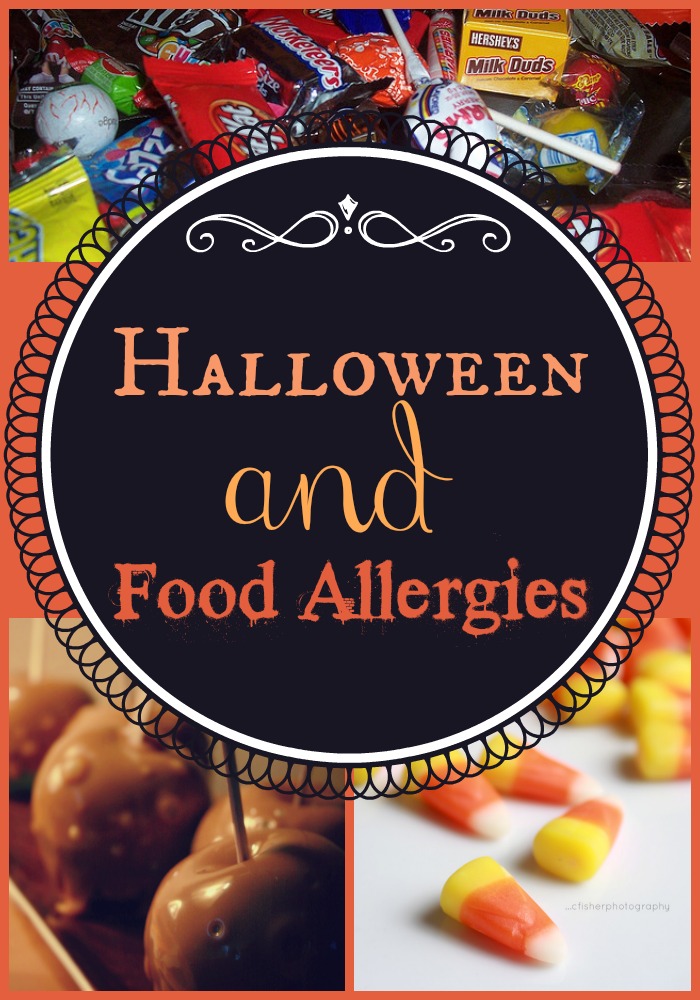 Once upon a time, oh maybe about 9 years or more ago, I would have looked at the above scene with delight.  The first thing I'd go for is a Reese's Cup.
Oh how I miss those!
I remember the thrill of going out trick-or-treating with my siblings and coming back home with the loot.  We used to take for granted something so small as being able to enjoy it without reading labels.
Having children with deadly food allergies has put things into a different perspective.  What once gave me warm fuzzy feelings now gives me a feeling of dread and apprehension.During this time of year store owners everywhere are offering my kiddos candy.   It's EVERYWHERE!!
Having strangers dig their hands through a bowl of peanut containing candy to find a "safe" candy for my child is just not practical.  Packages can tear open and residue can trickle out onto otherwise "safe" candy.
A common scene while checking out at the grocery store – "would you like a piece of candy?".  This very well meaning question causes anxiety for me, the mom of children with deadly food allergies.  I have to ask the question(and sound like overprotective food allergy mom) – Do you have the package?  Can I read it?
In most cases I have to politely decline explaining that my sons have food allergies, and that it could kill them..yada yada yada.  I then get the looks – they look at my son with pity.  They look at me with suspicion –   Poor kid, his mom won't let him have candy.
It's not only Trick or Treating and Grocery Shopping that's unsafe either.  Many churches have Fall festivals this time of year and there is candy everywhere – Snickers, M&M's, Reese's Cups, and so on and so on.  All of which are dangerous for my kiddo.
To those who provide candy to children during this time of year I have a suggestion.  It's ok to have the grab bowl of candy for the kiddos with whatever yummy treats you desire!
BUT…What about this?
Buy a bag of Dum Dums, Smarties, or Skittles just for the Food Allergy Kiddos
Keep it in the original packaging so the overprotective food allergy mom can read it and approve it!
Allow the kiddo to reach into the bag & grab it for him/herself.
This small gesture would help me and my kiddos enjoy this fun time of year so much more!
How do you handle food allergies during this time of year?  I'd love to hear your suggestions!