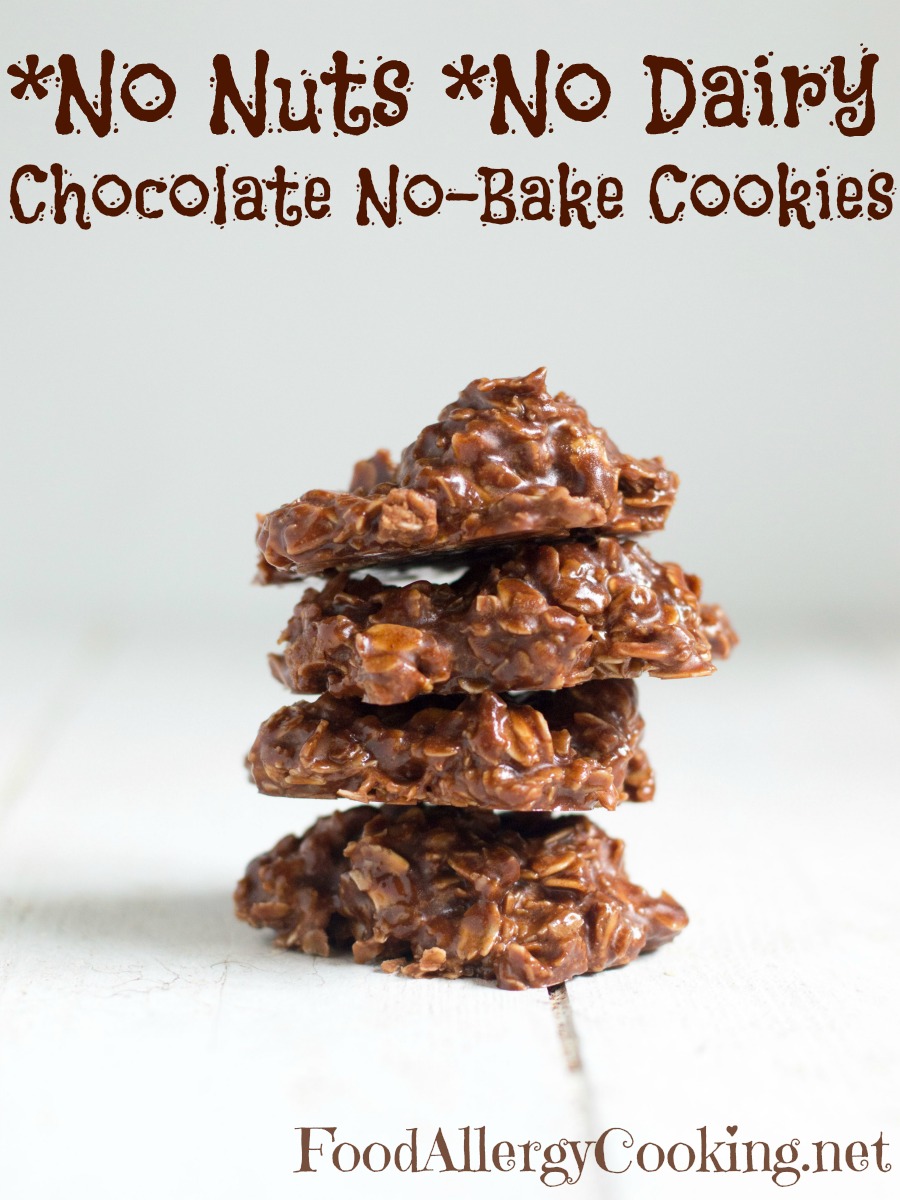 No-Bake oatmeal cookies have always been a favorite in my family while growing up.  My grandmother used to make this, and they are so amazingly delicious!  I definitely wanted my kiddos to be able to enjoy these wonderful treats, but the original recipe contains milk, butter, and even peanut butter.  My two boys with food allergies wouldn't be able to have them prepared that way so I wanted to see if they would turn out just as well with alternative ingredients.  They definitely did!  These no-bakes are AMAZING and hubby & the kids would agree.  Here's how to make them:
Dairy Free, Nut Free No Bake Oatmeal Cookies
Author:
Ingredients
1/2 cup dairy free butter (like squeeze Parkay)
1/2 cup Coconut Milk
1/2 cup soy butter or sunbutter
1/2 cup cocoa powder
1 tsp vanilla
3 cups quick oats
Instructions
In a medium sauce pan over medium high heat combine first 4 ingredients. Once butter is melted stir in cocoa powder and whisk until combined.
Then add sun or soy butter, stir until smooth, and bring to a low boil. Let boil for 1 minute.
Remove from heat and stir in vanilla and oats until completely coated.
Drop by rounded tablespoons on a piece of parchment paper or foil and press gently to flatten.
Place cookies in freezer for 15-20 minutes or until set. Store leftovers in an airtight container in the fridge.