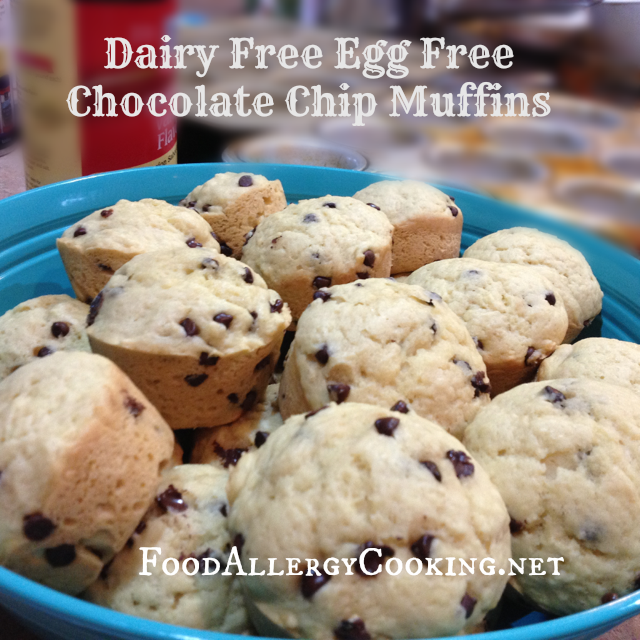 We are back to the normal daily grind today after weeks off for Thanksgiving, Christmas, and New Year's.  We are starting homeschooling back today, and so I thought I would make the kiddos a special treat.  They loved waking up to this yummy breakfast!  Plus a huge bonus of getting up early to make these babies – Mama gets to lick the spoon.  If you like chocolate chip cookie dough you will LOVE this batter.
I found the recipe a while back on Food Allergy Mama, and it's my go-to Chocolate Chip Muffin Recipe.  I am so thankful for Enjoy Life Chocolate Chips! They have definitely made our lives yummier since learning about our boy's food allergies.  I always buy them in bulk on Amazon, because in addition to baking with them my boys (and Bryan) love to eat them by the handful as a quick snack.
Here's the full recipe for Dairy Free Egg Free Chocolate Chip Muffins from Food Allergy Mama.