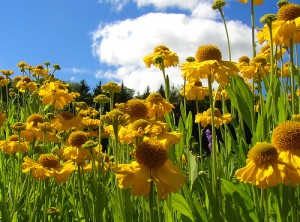 Hello!  I'm Holly and I am married to my best friend Bryan.  We have 6 wonderfully amazing children ages 8,7,6,5, 4 & 4.
Our 8 year old has a life threatening anaphylactic allergy to Peanuts and Tree Nuts, and our 5 Year Old has an Egg and Milk Allergy.
Our journey with Food Allergies began when my oldest(now 8 yrs old) was about 15 month old. He began randomly(or so it seemed) breaking out into hives, itching, and having other allergic responses.  Had had always had Eczema which we had pretty much under control with our post-bath regimen.
But this was different somehow.
At first we thought it was environmental because Bryan has alot of allergies to dust, dander, trees, plants, etc.  We immediately switched to allergen free laundry detergent, lotions, soaps, etc.
The incidents still happened! By the time he was around 18 months our pediatrician recommended we take him to a pediatric allergist for further testing.
The diagnosis we received that day changed our lives.
"Your son has a peanut allergy" were the words we heard from the doctor that day.  At that time we were disappointed, but did not really understand the magnitude of this allergy.  The doctor sent us home with literature to read and a prescription for an Epi-pen, and let us know to give them a call if we have any questions.
At that point knew we would no longer allow him to eat peanut products, but really hadno clue about the life changes we would be making in the next few years.
We have since learned that he's also allergic to pecans, that he can't even smell peanuts/peanut butter, we can't have it in the house, etc.  He is now 8 years old and his allergy is not improving as we hoped it would so we just have to take it day-by-day and adapt to this peanut loving world we live in.
After much research and many mistakes we have finally come to learn his triggers and how he will respond, but it is a constantly changing learning experience.  The things we have learned from my oldest son's allergies have helped us to be much more prepared when our 4th born child was diagnosed with a Milk and Egg Allergy.
It's just very interesting that 4 of our children are perfectly free of allergies and asthmawhile 2 of our boys struggle with these things daily.  We don't know why these things happen, but thankfully God does.   He has a plan for each of these little ones, and our job is to teach them to handle it.
I sincerely pray that they grow out of their food allergies one day, but if not then my goal is to teach them to be safe, and to learn how to have as normal a life possible with these life threatening allergies.
On this site I will share a glimpse into our personal lives and experiences with food allergies.  I will also share the things I have learned about cooking for kids with food allergies.
I don't claim to be an expert on food allergies.  I'm just a mom who has learned(and still learning) what's worked for our food allergy family. I'd love to hear your ideas about living with food allergies!
Welcome!