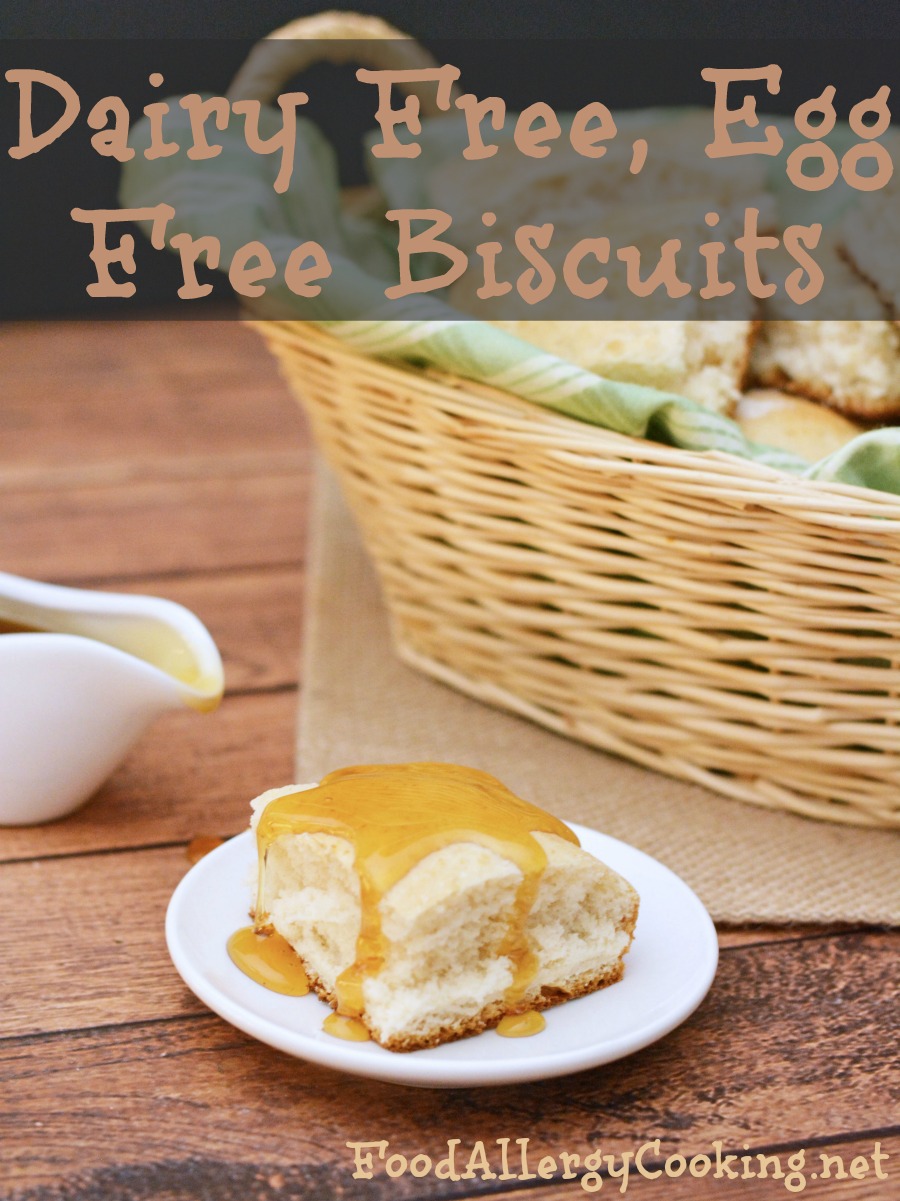 One of the things I often miss about cooking dairy free & egg free is fresh homemade biscuits! I have tried several recipes over the years and haven't been able to find a good recipe that we love yet.
I've often thought that we'll always be resigned to eating canned biscuits from Aldi's forever.
I saw this recipe on I Heart The Mart for 7Up Biscuits and decided to tweak it a little to be Dairy & Egg Free.   Everyone was so excited about the results.  They were absolutely delicious!  They tasted kinda like Hardees Biscuits.
We had them for dinner with Chicken, but they would be awesome for breakfast too with some jelly inside!
Dairy Free Egg Free Biscuits
Ingredients
3 Cups Bisquick
1/3 Cup Melted Dairy Free Margarine(I use Squeeze Parkay in the Blue Bottle)
1 Container Plain Dairy Free Yogurt (like So Delicious or Whole Soy & Co)
3/4 Cup Lemon Lime Soda(7Up, Sprite, or Sierra Mist)
Instructions
Preheat Oven to 450 Degrees
Melt Margarine onto 9x13 pan and set aside
Stir Bisquick and 7up Together
Add Soda to Mixture
Spread dough out onto cutting board with Biscuit Mix sprinkled on it
Add a little mix as needed and pat in until no longer sticky
Roll out and cut out biscuits using a glass or biscuit cutter
Place biscuits in pan
Bake for 12 minutes in 450 degree oven or until Golden Brown
http://www.foodallergycooking.net/dairy-free-egg-free-biscuits/