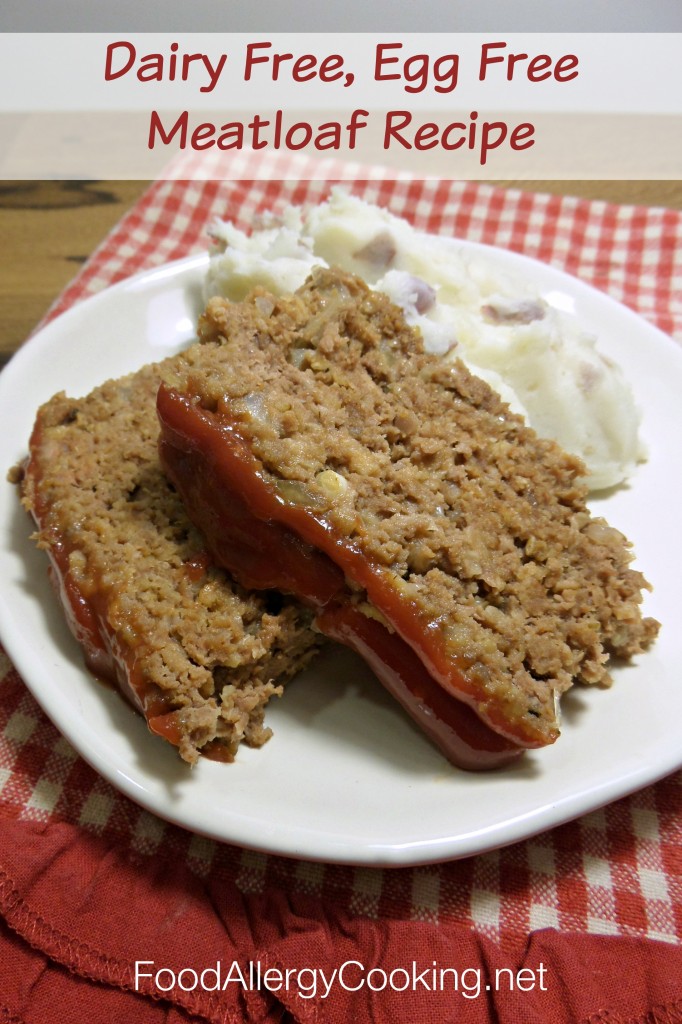 Meatloaf has been one of our favorite meals for years.  My meatloaf recipe has changed over the years to reflect our family's changing needs.  I always used to put eggs in the meatloaf to help it stick together.  When we first found out that my boy has an egg allergy I would make him a separate one in a small dish and omit the egg.
It was ok that way, but just not delicious.
I finally decided to try and come up with a recipe that we can all enjoy.   This meatloaf is so moist and so delicious.  This is one of our family's favorite comfort foods!
Dairy Free, Egg Free Meatloaf Recipe
Ingredients
2 lbs Ground beef
1 Cup Oatmeal
1/2 Onion, Chopped
1/2 cup Ketchup for
Salt & Pepper
1/2 cup Ketchup for topping
Garlic Salt or Garlic Powder to taste(just a little)
Instructions
Preheat oven to 350 degrees
Dump 1st 5 Ingredients into a baking dish
Mix together by hand(My boys like to do this part)
Spread remainder of Ketchup across top
Sprinkle the Garlic Salt across top of Ketchup
Bake at 350 for about 45 minutes
Drain off grease
Enjoy!
http://www.foodallergycooking.net/dairy-free-egg-free-meatloaf-recipe/